Rutland Pilates
Featured pilates studios and classes in Rutland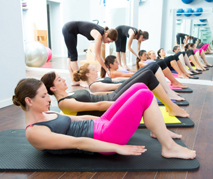 Sorry - we currently have no pilates classes or studios listed for Rutland :-(


Nearby pilates studios and classes


Leicestershire

Lincolnshire

Nottinghamshire


People are looking for pilates classes and studios in the Rutland. Be the first pilates teacher to list with us on this page and those people will find you!

Get listed today!

The Rutland part of the Pilates Directory covers classes and studios in Oakham, Uppingham and surrounding areas
Do you teach Pilates in Rutland? Get listed with Pilates.co.uk today!
Return to Pilates Directory