North Wales Pilates
Featured pilates studios and classes in the Highlands and Islands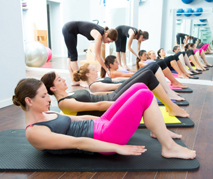 Sorry - we currently have no pilates classes or studios listed for North Waless :-(


People are looking for pilates classes and studios in North Wales. Be the first pilates teacher to list with us on this page and those people will find you!

Get listed today!

The North Wales page of the Pilates Directory covers Conwy, Denbighshire, Flintshire, Gwynedd, Isle of Anglesey and Wrexham including Bangor, Caernarfon, Colwyn Bay, Conwy, Dolgellau, Llandudno, Prestatyn and Rhyll
Calling all pilates teachers in North Wales! Get listed with Pilates.co.uk today!
Return to Pilates Directory