Hertfordshire Pilates
Featured pilates studios and classes in Hertfordshire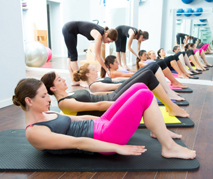 Berkhamsted - 1 To 1 Pilates
1:1 Pilates in the comfort of your home or at my fully equipped home studio.


The Hertfordshire Pilates Directory includes classes and studios in Bradford-on-Avon, Calne, Chippenham, Corsham, Devizes, Malmesbury, Marlborough, Melksham, Pewsey, Salisbury, Swindon, Trowbridge, Warminster, Westbury and surrounding areas
Do you teach Pilates in Hertfordshire? Get listed today!
Return to Pilates Directory