Empowered Pilates & Sports Therapy

Aylesbury, Tring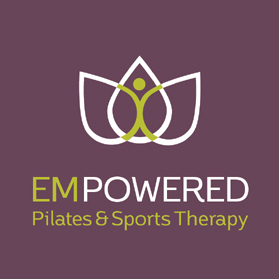 Empowered Pilates & Sports Therapy

Clases at:

Bedgrove Pavilion Community Centre, Ambleside, Aylesbury HP21 9TT

The Pilates House, 55A Tring High Street, Tring HP23 5AG

Tel 07739552314

emma@empowered-pilates.co.uk

Pure Beginner Class - Monday 6-7pm - Bedgrove
Improver Class - Monday 7-8pm - Bedgrove

Beginner/Improver 6-7pm - Tring
Improver Class 7-8pm - Tring

Matwork classes using small equipment to increase the challenges of an exercise!

Groups are kept small to a maximum of 10 to ensure everyone gets attention.

Also private 1:1 sessions within my small treatment room.


h/18