Derbyshire Pilates
Featured pilates studios and classes in Derbyshire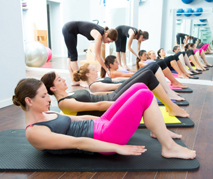 Sorry - we currently have no pilates classes or studios listed for Derbyshire :-(


People are looking for pilates classes and studios in Derbyshire. Be the first pilates teacher to list with us on this page and those people will find you!

Get listed with Pilates.co.uk today!

The Derbyshire Pilates Directory includes classes and studios in Alfreton, Ashbourne, Bakewell, Belper, Buxton, Chesterfield, Derby, Dronfield, Glossop, Heanor, High Peak, Hope Valley, Ilkeston, Matlock, Ripley, Swadlincote and surrounding areas
Do you teach Pilates in Derbyshire? Get listed today!
Return to Pilates Directory