Cornwall Pilates
Featured pilates studios and classes in Cornwall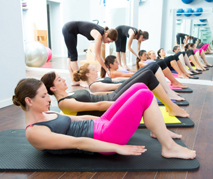 Camborne, Helston - Kathryn Wearne Pilates
Pilates mat classes allowing you to work at your own level and ability.

St Agnes, Truro- HD Pilates Cornwall
Pilates classes for all levelsincluding mobility issues and Pregnancy and Post Natal.


The Cornwall Pilates Directory includes classes and studios in Alfreton, Ashbourne, Bakewell, Belper, Buxton, Chesterfield, Derby, Dronfield, Glossop, Heanor, High Peak, Hope Valley, Ilkeston, Matlock, Ripley, Swadlincote and surrounding areas
Do you teach Pilates in Cornwall? Get listed today!
Return to Pilates Directory